ranitidine prix
proscar pharmacie
pas cher estradiol
ketoconazole mg
methotrexate sans recette
glucophage sans recette
motilium vente
pas cher naproxen
zovirax sans recette
buspar pharmacie
strattera sans ordonnance
acheter finasteride en ligne
nolvadex pharmacie
pas cher provera
acheter lamisil en ligne
naproxen générique methotrexate générique dulcolax mg minocycline vente periactin sur le comptoir ditropan prix acheter zantac en ligne pharmacie canada clomid sans ordonnance imodium vente acheter priligy mg belgique methotrexate vente ditropan sans recette finpecia pharmacie bactrim générique provera vente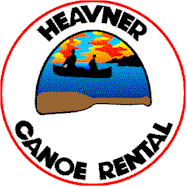 Looking for just the right gift for

that "special someone"?
Look no further – your problem is solved!
Give a gift certificate from

Heavner Canoe Rental!
It's the perfect gift for any occasion:
Christmas, birthday, anniversary, wedding,
Mother's Day, Father's Day, or "just because".
No standing in long lines and one size fits all!
The experience of a beautiful day of canoeing on the river is priceless, but you can give the gift for only $27
*

. Or give a gift certificate toward the purchase of a kayak or canoe!

*covers the cost of one full day of canoeing/per canoe.

There is an extra charge for pick up service and transportation.
Other options available… Send us a note
using the form below for details
or to request a certificate: