nolvadex vente
loratadine sans recette
orlistat pharmacie
commande minocycline
orlistat mg
comment obtient-on de la clomid sans ordonnance
effexor vente
pas cher loperamide
tadalafil générique
zantac mg
pas cher allopurinol
propecia paris pas cher
propecia prix pharmacie
acheter domperidone online
acheter allopurinol online
domperidone sans recette acheter nolvadex en ligne finpecia pharmacie ketoconazole mg acheter atarax en ligne propecia paris pas cher diflucan mg le priligy prix naproxen pharmacie loratadine vente anafranil générique acheter priligy mg belgique buspar sans ordonnance dapoxetine prix zyprexa vente
Gift Certificates and Annual Passes!
Saturday, September 26 Full Harvest Paddle time 6:00 p.m. Sunset: 7:26pm Moonrise: 6:39pm
Saturday, October 24, 2015,Full Hunters' Moon Paddle Time 4:45 p.m. Sunset: 6:40 pm Moonrise: 5:09pm
Saturday, November 28, 2015 Full Beaver Moon Paddle Time 3:30 p.m. (Thanksgiving Weekend)Sunset: 5:04pm Moonrise: 8:08pm
WE OFFER GROUP TEAM BUILDING AND UNIQUE CORPORATE EVENT PROGRAMS
TO START PLANNING YOUR UNIQUE CORPORATE EVENT OR TEAM BUILDING PROGRAM, PLEASE CALL ALAN HEAVNER @ (248) 685-2379 OR CHRIS WALL FOR EDUCATIONAL AND SPORT TEAM EVENTS (248) 390-53347 DAYS A WEEK.
CONTEST – WIN FORD F-150 FOR CHARITY (sponsored by FORD GOOD WORKS)
Win a new FORD F-150 for Charity!
Please help us reach 1 Million Views by September.
Your view and like helps raise money for charity.
Here is how
1 – Sign up for our sweepstakes and suggest it to all your networks.
2 – When registering, make sure you and your network lists Family Outdoor Adventure Club (Family Outdoor Adventure Club) as their charity of choice for a chance to win $25K for your cause! Enter here: www.ford.com/goodworks
3 – Make sure to like and the you tube video
4 – Like and Share the video with everyone in your network
Your participation here benefits blind kids who don't the same outdoor opportunities as those kids who can see.
Warm Wishes to Everyone and Good Luck! – David Janda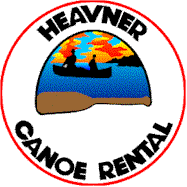 HEAVNER CANOE & KAYAK RENTAL
Wilderness Canoeing &
Kayaking close to home
2775 Garden Road – Milford, Michigan 48381
Phone: (248) 685-2379 Fax: (248) 684-7939
Email: AlanHeavner@heavnercanoe.com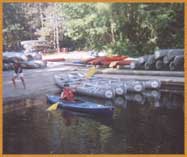 Check out our Living Social club! Sign up here.
~~~~~~~~~~~~~~~~~~~~~~~~~~~~~~~~~~~~
~~~~~~~~~~~~~~~~~~~~~~~~~~~~~~~~~~~~
Is the price of gas making you blue?
You don't have to drive far to have fun!
Experience wilderness canoeing close to home!
Come and canoe or kayak the beautiful Huron River with us.  Located less than an hour's drive from Detroit in Southeastern Michigan, the scenic Huron River offers paddlers a chance to view nature at its best.  The gentle current of the river allows beginners and experts alike the opportunity to enjoy its sights.
We have been a family-owned and operated business for over 50 years, with over 200 canoes and kayaks available for sale or rent.  For years we've been the popular choice for church, school, and community and scouting organizations.  Our ACA and American Red Cross certified instructors are available to turn and ordinary outing into an educational and rewarding adventure!  With our location within State Recreation Areas we're able to provide access to both modern and rustic campground facilities.  Consider a multi-day program that combines instruction, a river trip and overnight camping!
We invite you to explore our website and learn more about our services, and how we might help you enjoy a wonderful day on the river!
We are a family-owned, family friendly business!


Dogs are welcome too!
Please observe state park law and keep your dog on
a 6 ft leash and observe all other polite doggie etiquette!  

We are a family business and we understand these are difficult financial times.  Our rental prices are still the same as they were in 2007!  We hope this will help your family enjoy time together on the beautiful Huron River.  Save on gas!  Enjoy wilderness canoeing close to home!
~~~~~~~~~~~~~~~~~~~~~~~~~~~~~~~~~~~~~~
"We are proud to be authorized dealers of Grumman, Trailex and Michicraft Canoes"


~~~~~~~~~~~~~~~~~~~~~~~~~~~~~~~~~~~~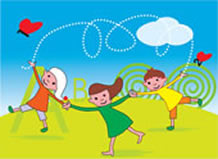 We believe in "NO CHILD LEFT INSIDE!"
(of any age)
Check out our new educational program:
Heavner Nature Connection
For more information, call Alan at

248.561.8274
Visit the state website for more
about how the state of Michigan is celebrating
"No Child Left Inside"
~~~~~~~~~~~~~~~~~~~~~~~~~~~~~~~~~~~~
**Ask about our educational package including
a naturalist-guided canoe and hiking trip.
**Ask about our canoe outings,
including use of the newly opened River Hawk Lodge.
Overnight facilities and day use buildings also available.
~~~~~~~~~~~~~~~~~~~~~~~~~~~~~~~~~~~~
Did you know?

We have a

Repeater's Club!


5 Rentals , get the 6th 1/2 price.
Or 9 Rentals and the 10th rental is free.

We offer a 

Senior Discount

for our customers
who have reached the young age of 60!

We offer a 

Hometown Hero Discount


for our Fire fighters, Police and Military, with ID!
(see details below)

And ask about our

Birthday Club

!

Honoring our Hometown Heroes
We at Heavner Canoe Rental would like to
recognize and honor the men and women
who help keep our country safe.
Thank you to our military, EMS,
fire fighters and police!
We invite you to stop by and take advantage
of our 50% discount we offer (with valid ID)
as our thank you for all you do.
Thank you to our Heroes!
(Visit our Hometown Heroes page for more information)