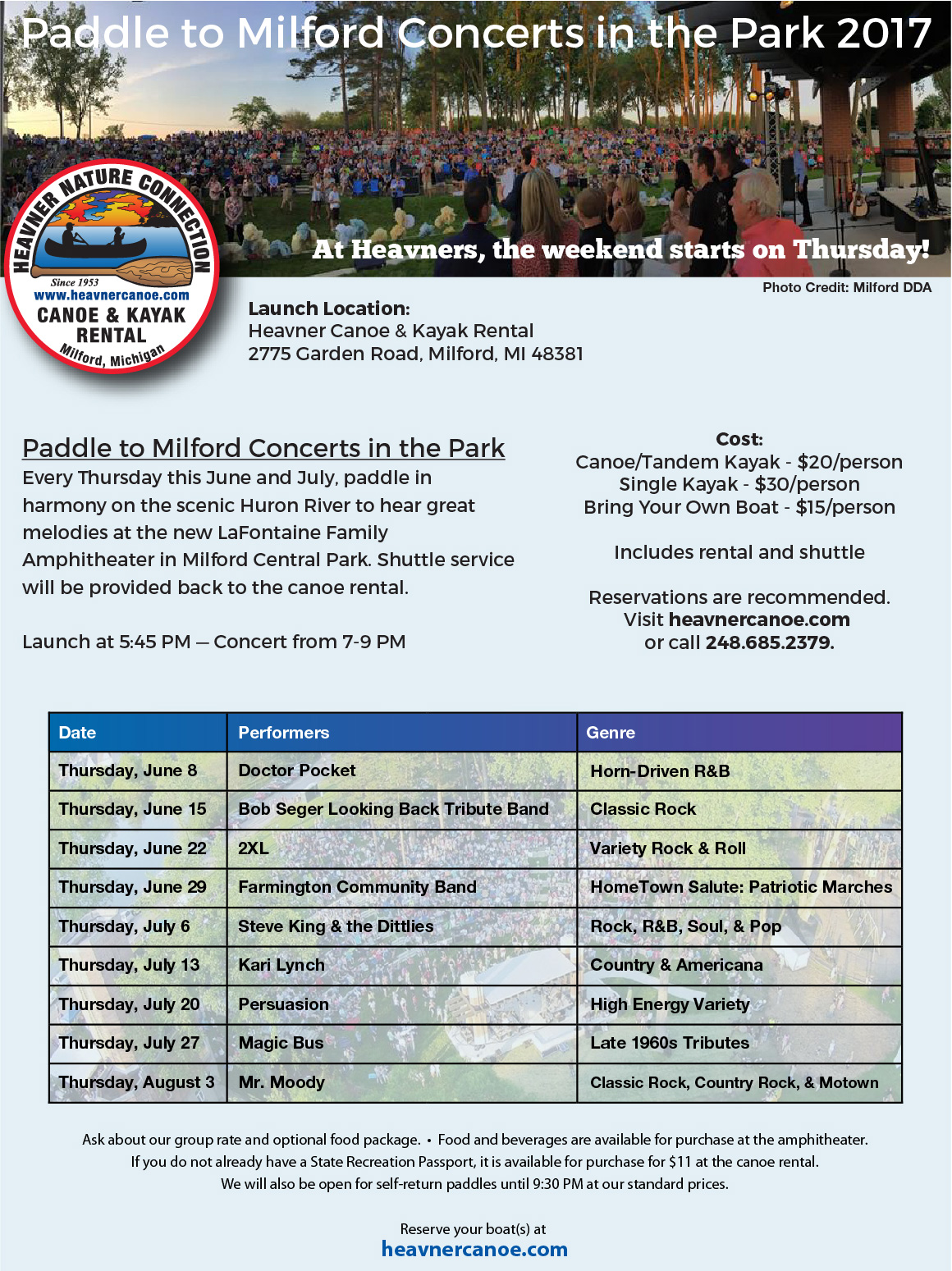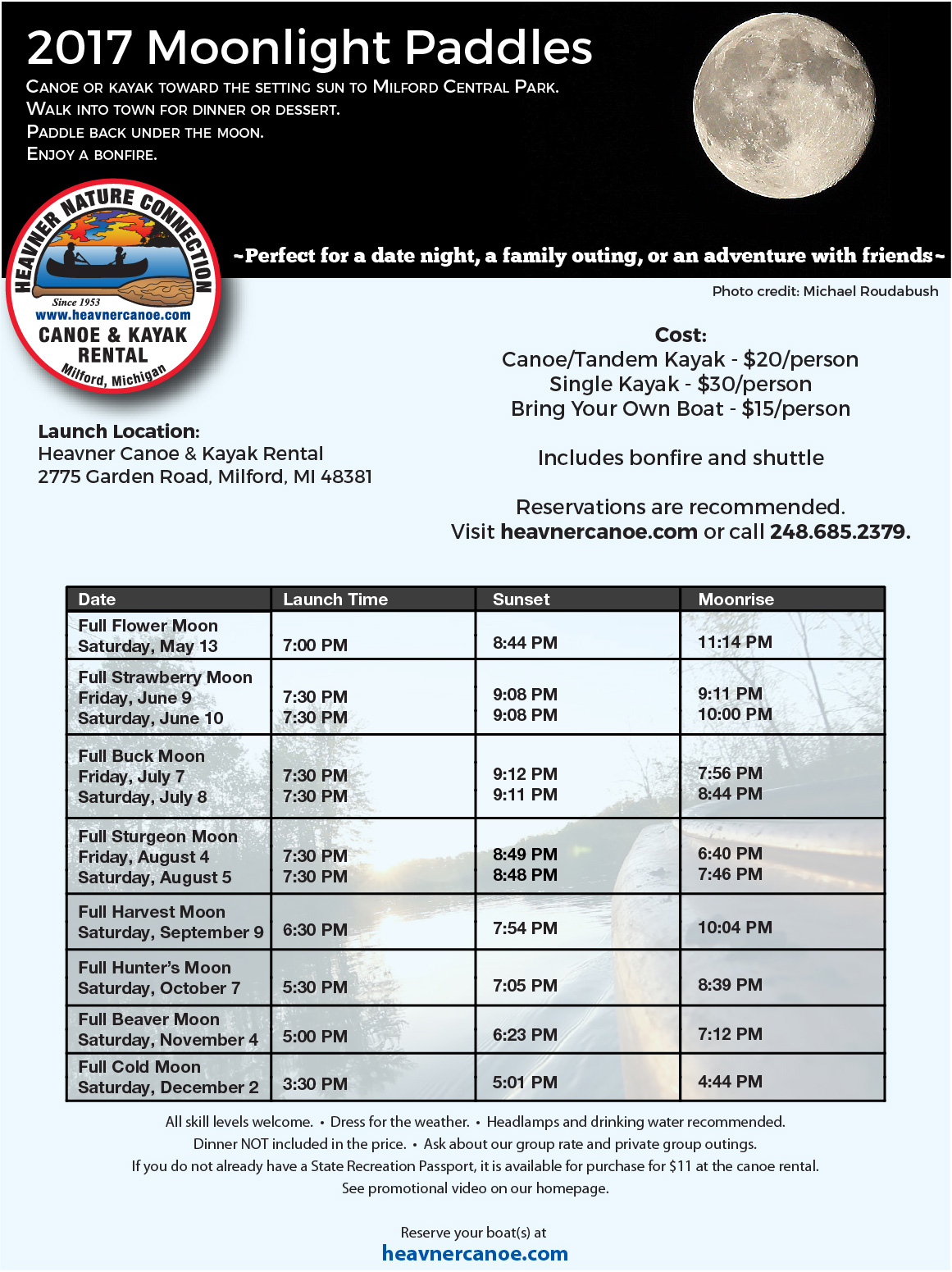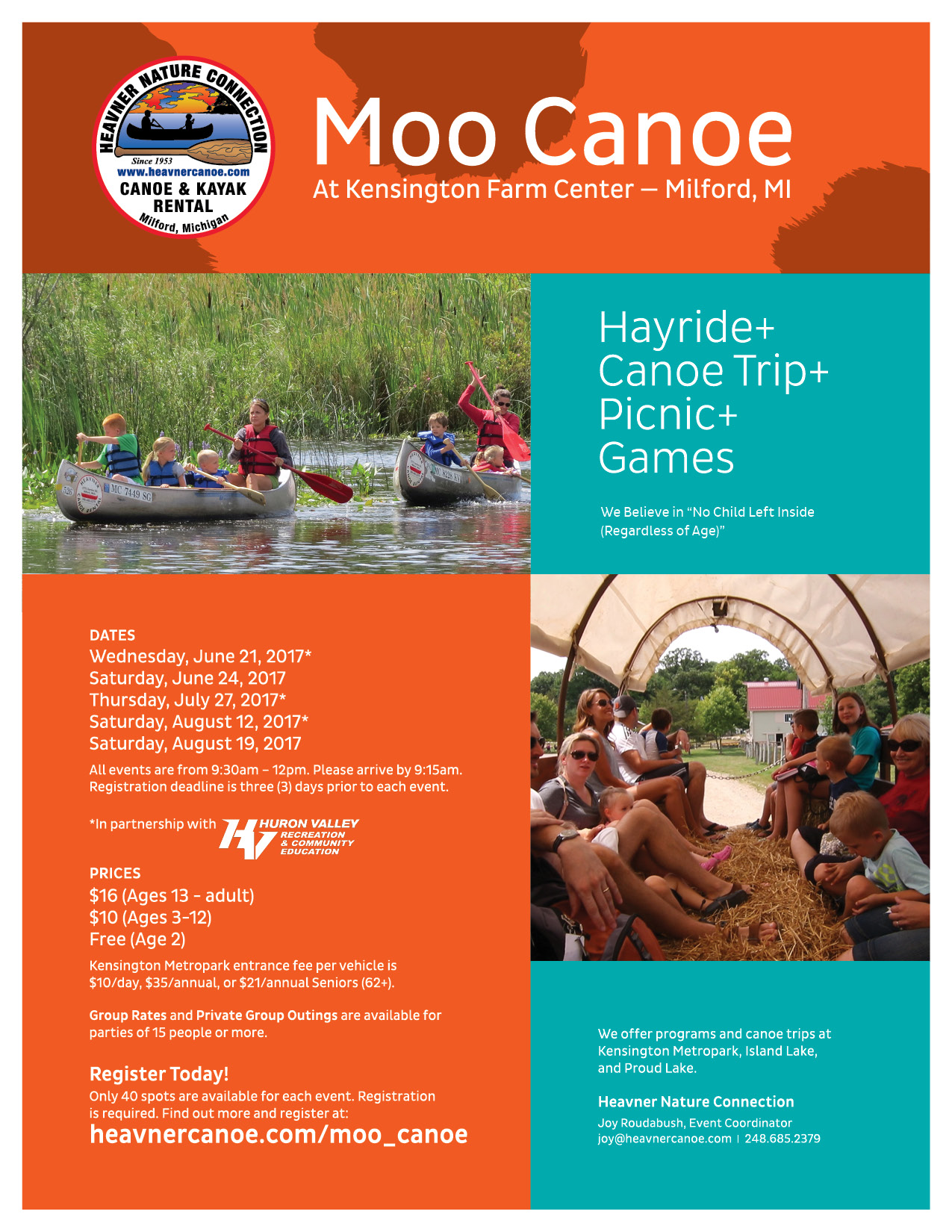 SUNSET PADDLES AVAILABLE  7 DAYS A WEEK
Escape the everyday work grind as you enjoy taking a kayak or canoe trip into  the wilderness sunset.
Trip Details: Paddle upstream to the Lake, just pas the Proud Lake waterfall, enjoy the sunset on the water and paddle back to your launch site.  This is a wonderful activity for all ages.
Special Event Pricing: $30.00, payment in advance is required
Reservations: To make a reservation for a canoe or kayak, please call (248) 685-2379 .  Groups of  8 or more.

Important: A reservation is required for this event because they take place outside normal business hours.
We are so excited about what lies ahead. Summer vacation!!!
Heavners has Lots of  School Field Trips to wrap up the school year with a big splash.
 Call us today and discover more about our unique outdoor learning experiences.